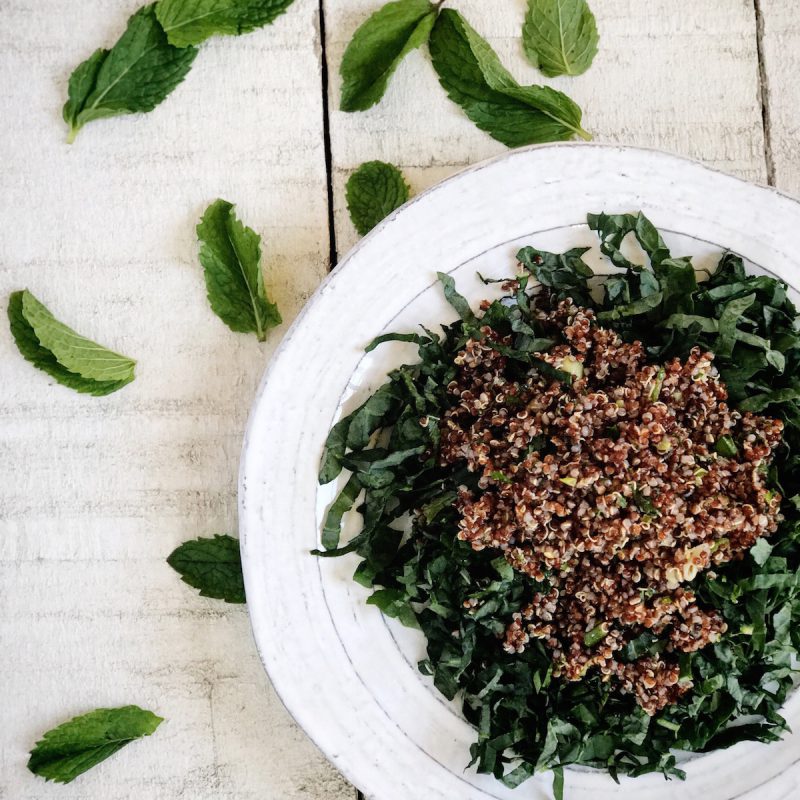 This is a perfect salad to take on-the-go. It's easy to make and stays fresh longer.
Once you experience it – you will continue to crave it!
Benefits: High in Vitamin K & Antioxidants.
Ingredients:
1 bunch of Kale
1/2 cup Quinoa
Lemon Vinaigrette Dressing:
1 lemon
1 garlic clove (minced)
1/3 cup Olive oil
1 tsp Dijon mustard
2 tsp honey
splash of salt and pepper
Directions:
Start by combining 1 cup of water with ½ cup dry quinoa in a saucepan and bring it to a boil. Cover, reduce heat to low and simmer for 15 mins. Drain remaining water that is leftover after quinoa is tender and cooked. Place quinoa in a glass container and place in refrigerator until it's getting cold.
While the quinoa is cooking you can finely chop the Kale.
Once the quinoa has been cooked and refrigerated toss with kale, quinoa, and lemon vinaigrette together! Yummy.
For Lemon Vinaigrette
Whisk together all the "dressing" ingredients in a small bowl.
Enjoy 🙂