My name is Suzanne (Stonebarger) Barnes, and I want to tell you about myself.
I grew up in Linden, a small agricultural town in northern California. I attended the University of Nevada, Reno on a volleyball scholarship. After graduating, I moved to Southern California, where I attended MUD Make-up Designory and worked as a make-up artist.
I also teamed up with my best friend to form "team gorgeous" on the AVP, a professional beach volleyball tour. Being in the sun for hours practicing and playing volleyball can take a toll on your skin. I became interested in creating natural, simple skincare products that would protect the skin and keep it young-looking. I started a skincare line and worked at marketing for several years. I have put my skincare business on hold as I don't have the time to market it now.
Being a mom to three busy children and wife to a PGA tour professional who travels for weeks at a time, I find that I am constantly juggling my time to try to find balance at home as a mom and wife and at the same time taking care of myself.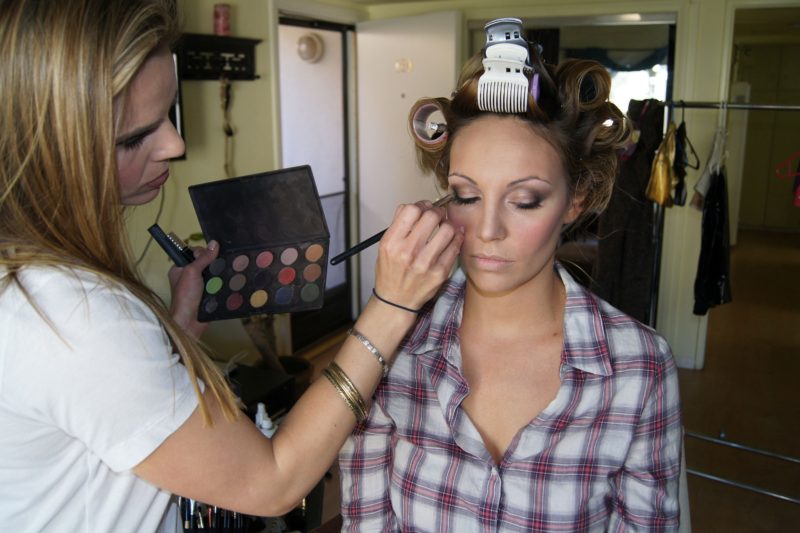 I am passionate about my family, living a healthy lifestyle (nutrition and being active), skincare and beauty, and volunteering my time at my children's school and fundraising ventures benefitting children.
I have always loved being in the kitchen. Growing up in a farming community, I appreciate freshly grown produce. I try to provide healthy cooked meals for my family and like sharing recipes and ideas.
My husband's profession as a PGA tour pro requires him to travel and be away from the family quite often. I try to travel with him to some tournaments, but having two children in school doesn't give us much opportunity to do that. I am beyond proud of his dedication and determination to play golf at the highest level.
The PGA Tour has educated us about the importance of giving back. Ricky and I started a foundation in 2011 and have donated close to $1,000,000 to youth programs in Northern California from our annual Ricky Barnes Charity Pro-Am golf tournament. For more information about the foundation you can visit: rickybarnesgolf.com
Throughout my years as a professional athlete, entrepreneur, wife, and busy mother, I have continued to find confidence and happiness. I hope to help others find it too!